Support from us...Support for you - MS SQL Repair Tool
Customers are the most valuable assets for SQL Recovery Software Group. We cannot stand your problems and will do the best to solve them through our support section. Ask us for any:
Purchase queriess
Software queries
General queries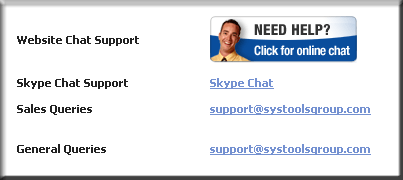 Feel free to ask us any problem. We are here to answer your questions and your satisfaction is our sole aim. If your queries persist, that is our failure! Our only goal is to help you.
For any doubt/query/difficulty/problem/question/trouble while doing the process of MS SQL repair using SQL Recovery, you can contact our support staff. Our support is always active and it never sleeps!